Shūsei Nakamura
仲村秀生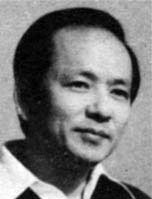 Birth Name
Hideo Nakamura
中村秀男
Birthdate
March 9, 1935
Birthplace
Tokyo, Japan
Died
July 30, 2014 (aged 79)
in
Tokyo, Japan
Statistics
Occupation
Seiyū
Gender
Male
Years Active
1959 - 1994
Ethnicity
Japanese
Notable Credit(s)
Tōru Rikiishi
in Ashita no Joe
Narrator
in Gatchaman
Muge Zorbados
in Dancougar
Shūsei Nakamura (仲村 秀生,, Nakamura Shūsei?), born Hideo Nakamura (中村 秀男,, Nakamura Hideo?) was a seiyū. Throughout his career he was represented by 81 Produce and later Production Baobab. He was born in Tokyo and raised in Ueda, Nagano.
He is most known for the roles of Tōru Rikiishi (Ashita no Joe) and Daisuke Shima (Space Battleship Yamato). He was diagnosed with a Peptic ulcer around the time of Final Yamato and had to have Isao Sasaki fill in for part of the film, the final time he played the role. Isao Sasaki took up the role of Daisuke Shima in the first Playstation Yamato game and Hideyuki Tanaka from the second game onward.
Voice work
Edit
External links
Edit
Ad blocker interference detected!
Wikia is a free-to-use site that makes money from advertising. We have a modified experience for viewers using ad blockers

Wikia is not accessible if you've made further modifications. Remove the custom ad blocker rule(s) and the page will load as expected.