Masatō Ibu
伊武雅刀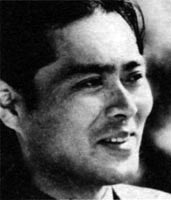 Masatō Ibu (伊武雅刀, Ibu Masatō?) is a Japanese actor and seiyu. He was known as Masayuki Ibu (伊武雅之, Ibu Masayuki?) from Space Battleship Yamato until Space Battleship Yamato III. Yō Inoue convinced him to change the kanji 之 (yuki) to 刀 (tō) because she thought his name should end with a two stroke kanji.
Filmography
Edit
External links
Edit
Ad blocker interference detected!
Wikia is a free-to-use site that makes money from advertising. We have a modified experience for viewers using ad blockers

Wikia is not accessible if you've made further modifications. Remove the custom ad blocker rule(s) and the page will load as expected.